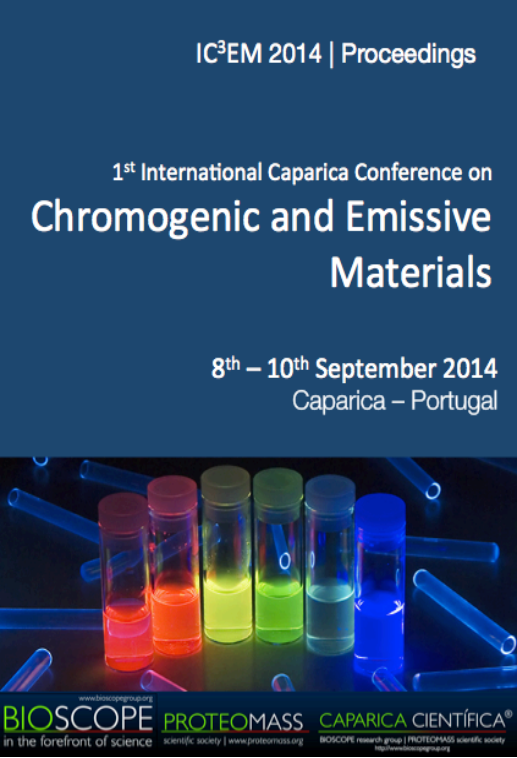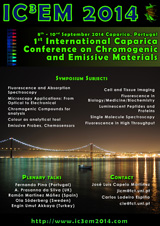 On behalf of the organizing committee, we are delighted to welcome you to Caparica (Lisbon, Portugal), for the 1st International Caparica Conference on Chromogenic and Emissive Materials
(1st IC3EM-2014).
The Conference will take place in Costa de Caparica the 8th, 9th and 10th September 2014 .
We cordially encourage you to attend and contribute to one of the major events in 2014 on the Fluorescence field.
We are confident that you will appreciate the breadth and quality of the scientific program and the city of Caparica, and look forward to seeing you in 2014 in Portugal.
Symposium Subjects:
Fluorescence and Absorption Spectroscopy
Microscopy Applications: From Optical to Electronical
Cell and Tissue Imaging
Emissive Probes, Chemosensors and Labels
Fluorescence in Biology/Medicine/Biochemistry
Fluorescence in High Throughput Screening Assays
Colour as analytical tool
Chromogenic Compounds for analysis
Emissive Liquids Crystals and Polymers
Luminescent Peptides and Proteins
Single Molecule Spectroscopy
On belhalf of the scientific and organizing committees,
Carlos Lodeiro-Espiño
José-Luis Capelo-Martinez